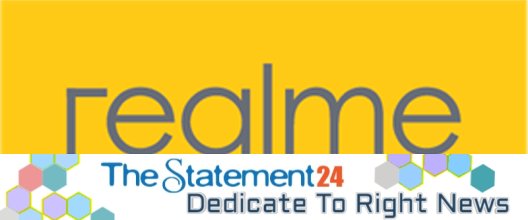 Youth favorite brand realme secured 21st position among the Top 50 Kantar BrandZ Chinese Global Brand Builders 2023 report, published by Google and Kantar; reflecting a remarkable jump of 29 places compared to last year. Through sharp market insights, continuous product innovation, clear product positioning, and strong brand influence, realme has swiftly gained a foothold in the global market despite being the youngest company on the list.
The report highlights innovation, quality enhancement and brand communication as key tactics within Chinese brands seeking to expand internationally, amidst global economic fluctuations and consumer transformation. Upholding the philosophy of "Dare to Leap", realme has been devoted to empowering the youth to be more daring through leap-forward technology and design. As it enters its second stage of growth as a startup, realme introduces its "Simply Better" strategy. They are moving forward with a promise that every realme product will come with a noteworthy leap in innovation, based on the "No Leap, No Launch" principle. By continuously innovating and delivering superior experiences, realme has emerged as the youth-favorite brand across the globe.
Exemplifying the brand's commitment to innovation, realme has globally launched two popular smartphone series this year – realme GT Neo5 and realme 11. The GT Neo5 series features 1TB of storage and was chosen as the official device for the 2023 Honor of Kings National Competition. With a 240W fast charging solution, it is also the world's fastest-charging smartphone. realme 11 series, on the other hand, has become the most anticipated product from realme over the past five years, known for its revolutionary imaging technology. With its 200-megapixel single-lens zoom camera, realme 11 series offers unmatched value.
Doreen Wang, Kantar Greater China CEO and Global Chair of Kantar BrandZ, said, "Focusing only on affordability can weaken a brand's competitiveness and lead to lost chances of winning new customers. Chinese global brands now aim to change their image from being affordable to offering meaningful value."
In the current wave of globalization, brands like realme are moving from an era of aggressive expansion to an era of pursuing exquisite craftsmanship and excellent quality. realme will prioritize core products in its global expansion and consistently build up its brand value and influence through differentiation.