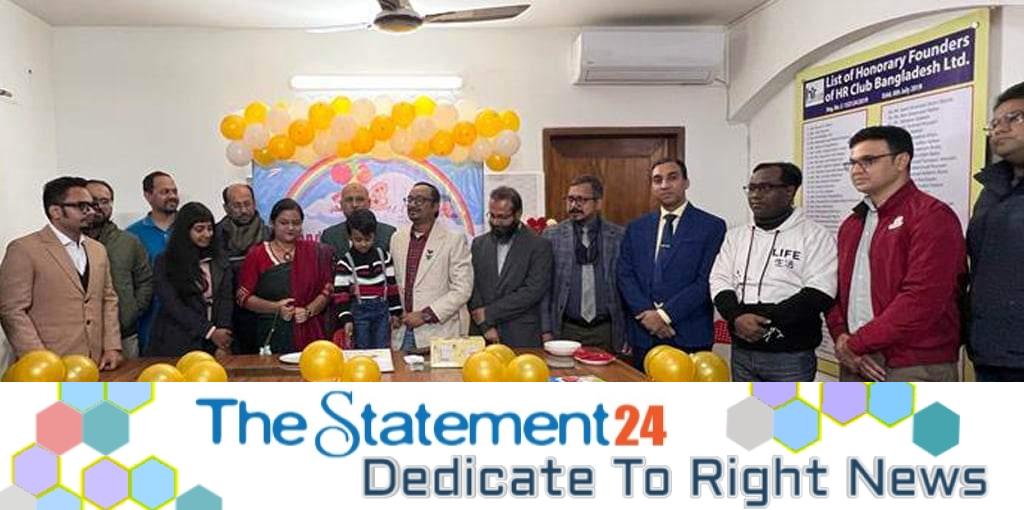 Curve Art and Craft Academy (CACA) was inaugurated on Thursday, January 5, 2023, at Gulshan 1. Interior Designer Apurba Khandaker is the director of this academy. Under the supervision of some students of Faculty of Fine Arts at Dhaka University, this academy will continue its creative journey. Children from the age range of 4 to 16 years will be taught drawing as well as crafting in this academy. Both theoretical and practical knowledge about art and craftsmanship will be delivered. Curve Art and Craft Academy will conduct its academic activities every Friday and Saturday from 10 AM to 12 PM. At this time, Abdullah Al Kafi, a student of the Painting department, and Sanjana Tanjin, a student of the Craft department will deliberately tutor the students here. Naheed Mondol will be in the administrative work of this academy. Director of CACA, Apurba Khandaker said in his inaugural speech, "Children are the future of a nation. We should make a child think creatively and innovatively in order to achieve the goal of a smart country. We are doing our best to make it happen."
The inaugural ceremony was organized at the HR Club premises at Gulshan 1. The inauguration happened in the presence of the President of the HR Club Bahauddin Mia, Vice President Masudul Alam, Club EC member Noor A Sunny, Md. Shimul, Md Salauddin, and many more. Suman Vaidya, asst. Professor, Oriental Art dept. and Mir Mamun, Teacher, Graphic Design Dept. at Faculty of Fine Arts, Dhaka University were also present at that event. They talked about the importance of drawing, illustration, and craftsmanship. "Art is something everyone needs to enrich their vision and perspective about the world." They uttered.
There were others guests too. Milton Ahmed, Deputy Executive Director of Walton Group, Rezaur Rahman Rizvi, Media Personality and Senior Executive Officer, PR Department, National Bank Ltd, Toufiq Apu, Journalist and Director, Basecamp Grammar School, Toufiqull Islam, Director of English A2Z, Anis Rahman,  Marketing Head of Creatocell Interior, Nazmul Matin, Operation head of Creatocell Interior, Dr. Tashmia Kabir, Telehealth Expert, Architect Tania Afroz, Design lead, BRAC, and many others were also present.
In the ceremonial speech, all the guests appreciated CACA's entrepreneurial step toward innovative education. They expressed success and good wishes for Curve Art and Craft Academy. After that, the formal journey of the academy started with a celebratory cake. The entire program was also in acknowledgment and gratitude for all who came to celebrate the beginning of the Academy.
Address : Curve Apr & Cruft Academy, (HR Club), House 16, Road 16/A, Gulshan 1, Dhaka, Bangladesh.