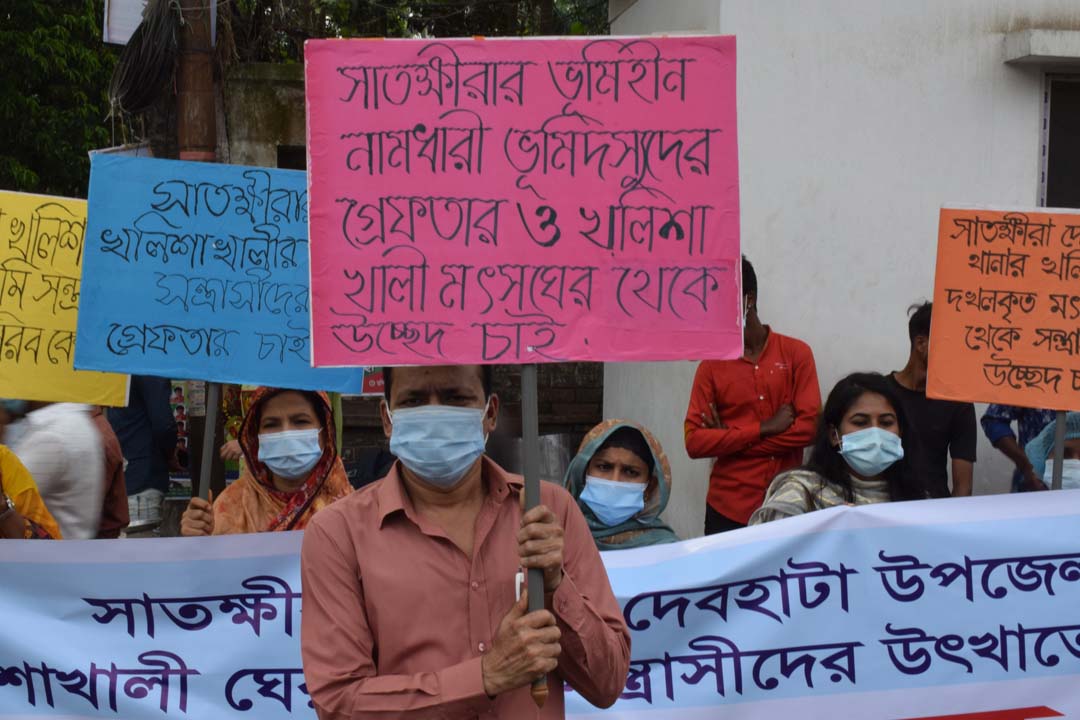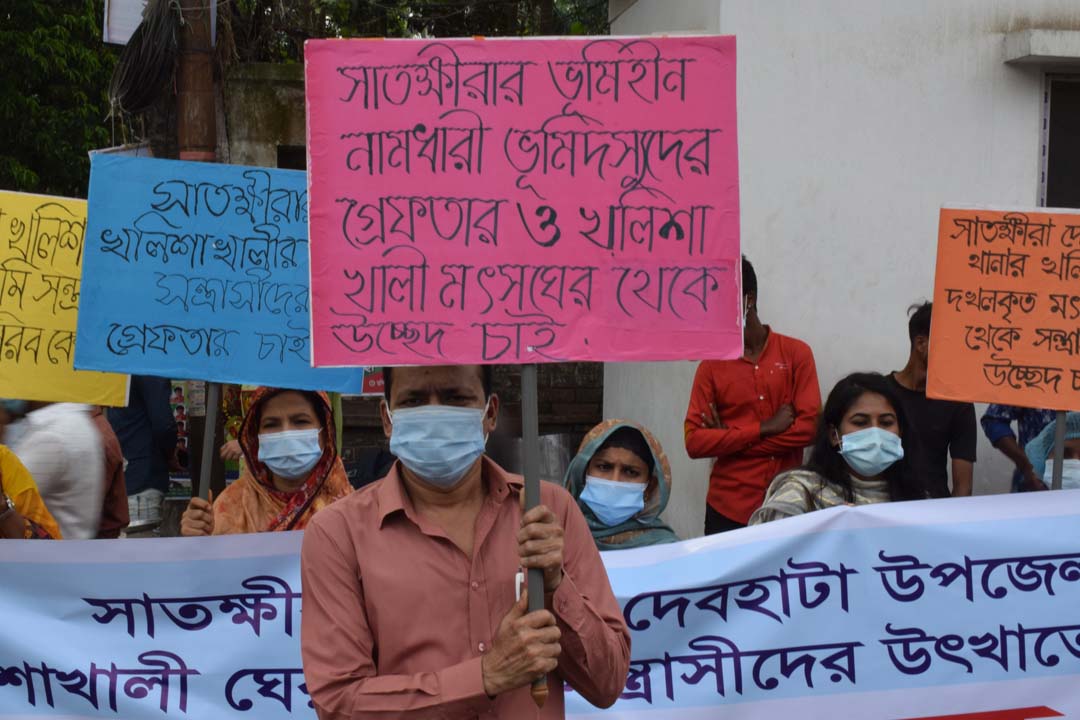 The real owners of the land made the demand in a human chain in front of the National Press Club in the capital on October 28, 2021, demanding the arrest of the land grabbers and the return of the evicted lands and fish farms in the Khalishakhali area of Debhata Upazila in Satkhira district.
On behalf of the landowners, Rokhsana Nahid said that some local terrorists had taken over the fish farms and lands of 160 poor people in collusion with some police administration officials and land terrorists. They said that landless armed terrorists have taken 1320 bighas of privately owned land and employees hostage at gunpoint occupying all the houses in the area, looting fish and vandalizing the houses in the area on September 11 midnight.
Debhata police station immediately informed the matter but did not take any action. Even when the owners of the land went to Debhata police station to file a case based on the incident, the police station authorities returned it without accepting any case. Despite all the documentary evidence, they are not getting their land back due to the inaction of the police administration of Satkhira District.
The landowners present at the end of the human chain said, "We, the victims, are the poor people of the area." We are living in a very frightening situation and our lives are in danger. Although these land terrorists have been occupying the lands of the people for a long time, the police administration has remained mysteriously silent and is not arresting them. This has created a more panic situation in the minds of the people.
The land-grabbing terrorists in that area have been involved in all kinds of misdeeds including drug trafficking, kidnapping, murder, smuggling, trafficking of women and children, robbery which is terrifying the future generations of the country including our children.
The landowners further said that the Satkhira Deputy Commissioner (DC) was aware of the issue and after observing the land documents, spoke in favor of the fair rights of the landowners. The landowners appealed to the Hon'ble Prime Minister to reclaim the land they deserved from the terrorists.