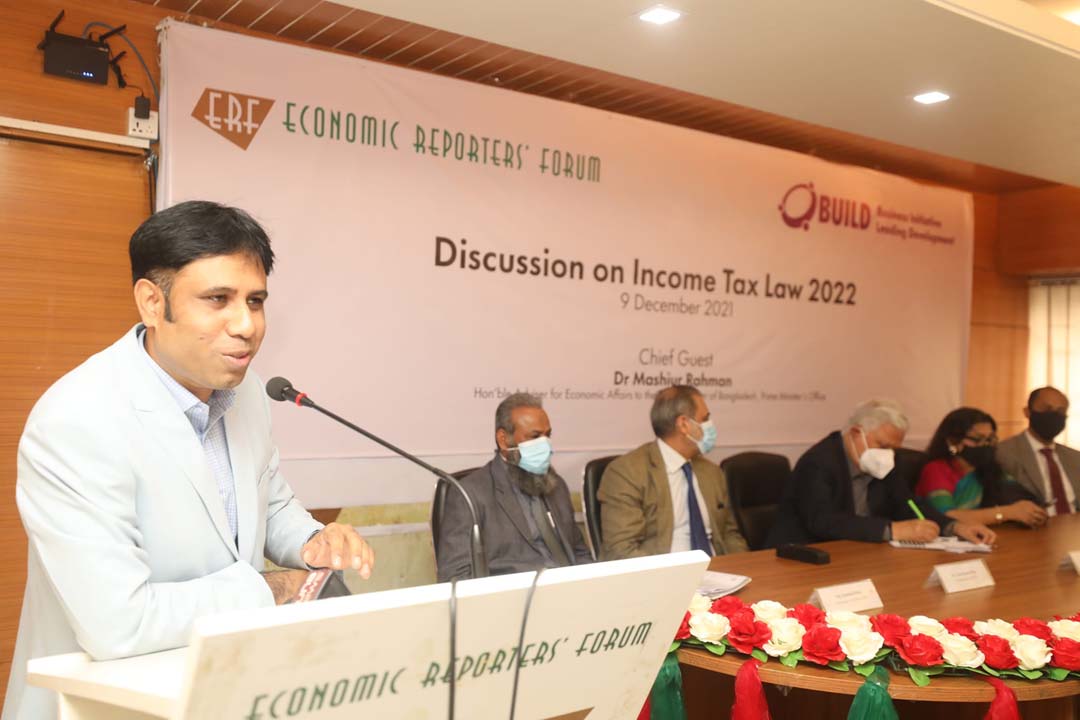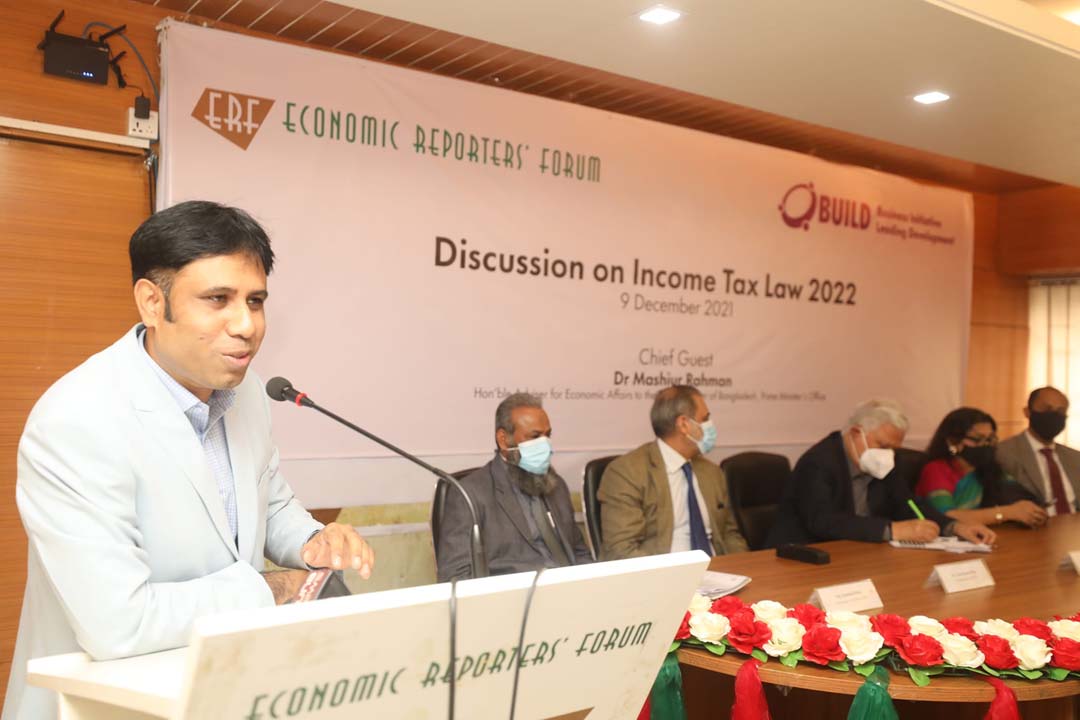 The Economic Reporters' Forum (ERF) and Business Initiative Leading Development (BUILD) yesterday organized a dialogue on `Income Tax Law 2022' at ERF Auditorium. Adviser for Economic Affairs to the Hon'ble Prime Minister Dr.Mashiur Rahman was present the function as Chief Guest.
BUILD Chairperson Abul Kasem Khan, President of Dhaka Chamber of Commerce & Industry (DCCI) Rizwan Rahman, President of Institute of Chartered Accountants of Bangladesh (ICAB) Mahmudul Hasan Khusru, Chairman of Policy Exchange of Bangladesh Dr. M Masrur Reaz, First Secretary of Income Tax at National Board of Revenue (NBR) Md. Shahidul Islam, President of BARVIDA Abdul Haque, Former ICAB president Humayun Kabir, BUILD CEO Ferdaus Ara Begum among others spoke at the dialogue.
ERF President Sharmeen Rinvy gave a welcome speech and its General Secretary S M Rashidul Islam moderated the function. Presenting key-note papers at the event, Founding Partner of Snehasish Mahmud & Co Snehasish Barua. Dr. Mashiur Rahman said coordination is needed among lawmakers, enforcers and adherents to implement a law. Otherwise, it is impossible to reach the goal. Besides, the law should be more specific and target-oriented.