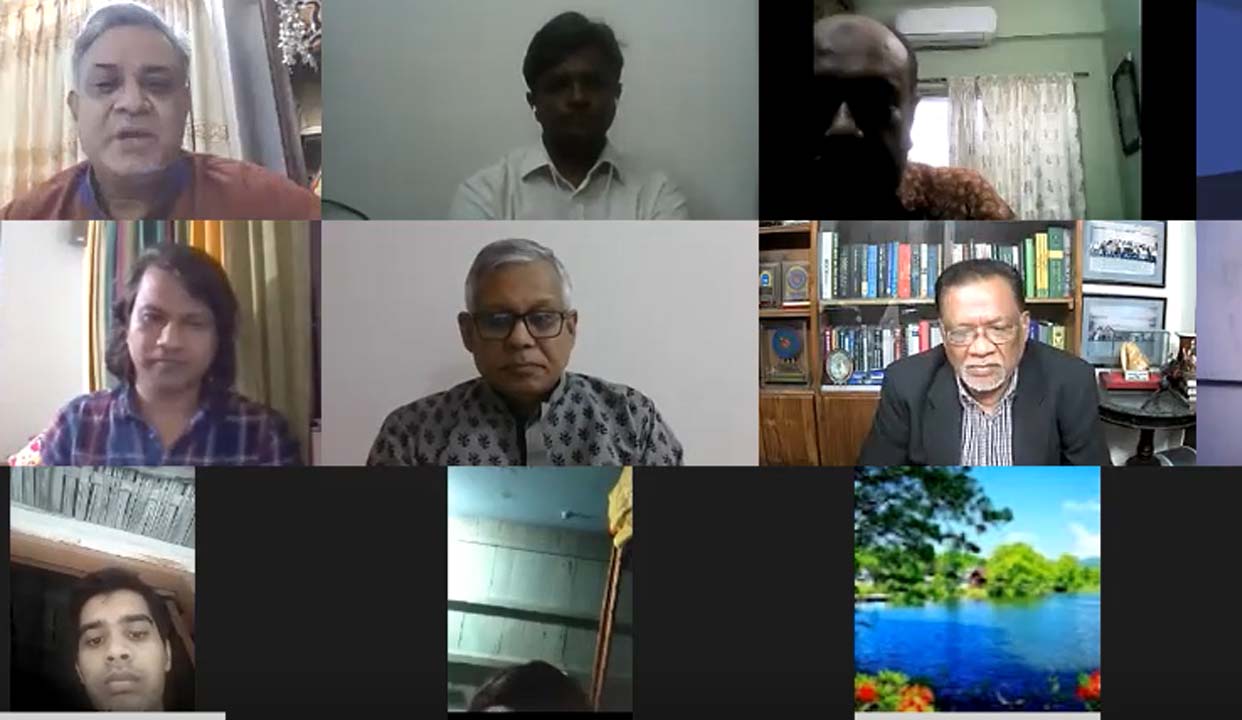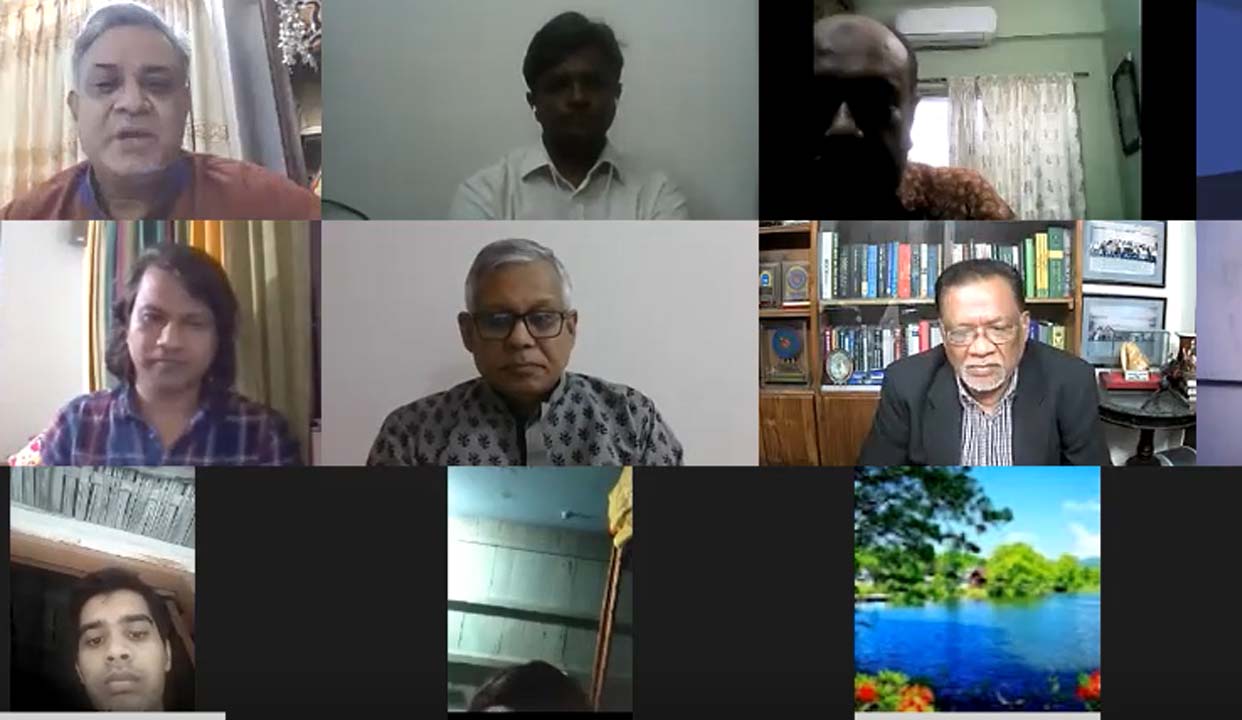 An Online Informatics Olympiad for the students of HSC/A Level/ Diploma/ Equivalent -2020/2021/2022 has been held at Eastern University on Friday, 08 October 2021. The aim of the Informatics Olympiad was to create the opportunity for young talented students in the country to shine and show their ICT talents and to create national awareness for the development of ICT skills.
The Department of Computer Science and Engineering, Eastern University has organized the event on the Zoom platform. 1200 students registered for the competition Based on the ICT course of HSC/equivalent level.
Students from 52 districts have participated in the competition, held from 10:00 am to 12:00 pm, afterward, a prize-giving ceremony was held at the Zoom platform. The pro-vice-chancellor (Academic) University of Dhaka Professor Dr. A S M Maksud Kamal was the chief guest. The chairman of the Board of Trustees of Eastern University Md Ismail Jabihullah & Dean of Faculty of Engineering & Technology Professor Dr. Mahfuzur Rahman was the guest of honor. The registrar of the University Abul Basher Khan was the special guest. Professor Dr. Shahid Akhter Hossain, Vice-Chancellor of the university chaired the session.
While addressing the program Professor Dr. A S M Maksud Kamal said to the participants, Information Technology is leading the current world. And you will be the main part of the leadership. So you have to utilize your time and knowledge properly to win the fight. He said First Industrial Revolution used water and steam power to mechanize production. The Second used electric power to create mass production. The Third used electronics and information technology to automate production. Now the Fourth Industrial Revolution is building on the Third, the digital revolution that has been occurring since the middle of the last century. It is characterized by a fusion of technologies that is blurring the lines between the physical, digital, and biological spheres.
The prize-giving ceremony was held at 4 pm. Nusrat Tabassum from Sirajganj Government College stood Champion. Mohammed Nasimfrom from BAF Shaheen College Dhaka got 1st Runner Up & Muntasir Rahman from Govt. City College, Chittagong got 2nd Runner Up prize.
Muhammad Mahfuz Hasan, Chairperson of the Department of Computer Science & Engineering delivered the welcome speech on the occasion. The program was hosted by Sajed Fatemi, Director of Public Relations of Eastern University. The program ended with his song of joy and happiness dedicated to the young participants.