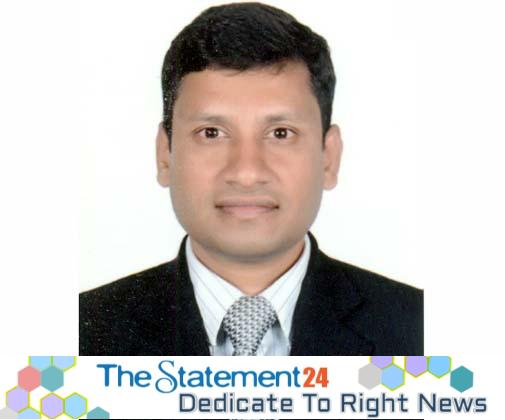 Generally, service charges and government fees are to be paid at fixed rates annually and semi-annually for opening and maintaining bank accounts. But some banks' accounts have no operating expenses at all. It is no longer a new thing for bank deposit customers to be able for opening and operating bank accounts without incurring operating charges or expenses. Bangladesh Bank is introducing no-frills accounts to open and operate bank accounts without incurring costs.
As per FID Circular Letter No. 01/2022, March 27, 2022, of Bangladesh Bank framed for opening and operating no-frills accounts of Tk.10/50/100 account holders of marginal/landless farmers, low-income professionals, school banking account holders, small traders and freedom fighters accounts are no service charges or fees deducted. However, if any fee is applicable as per government directives, it is deducted from the account balance at a specified time.
In order to provide affordable banking services for the marginalized and underprivileged people of society, the bank account that is opened by making an initial deposit of just 10 (ten) taka in an authorized bank branch, sub-branch, or agent banking outlet under the financial inclusion program of Bangladesh Bank, is a taka 10/- bank account. In English, this type of bank account is called no-frills accounts (NFAs). No-frills account is a bank account that can be opened and maintained with a zero balance, charges zero or nominal charges, and eliminates unnecessary services or frills. Therefore, no charges or fees are charged for opening and operating such accounts.
The following documents are generally required to open any bank account;
Completing the specific application form of the bank;
Two copies of passport+size attested photographs of the applicant;
Specimen signature (to be signed by the applicant in front of the bank officer);
One copy of a passport-size photograph of the nominated nominee/successor (can be multiple nominees), to be attested by the account holder.
Nominee's signature (signature in front of bank officer is prohibited);
Photocopy of the national identity card of applicant and nominee;
Photocopy of TIN certificate of the applicant (if applicable/if any);
Potential transactional information;
Others
By opening an account in the bank, transactions can be made through cheques in the respective bank branch. Transactions can even be done from any bank branch located in any part of the country by using online banking facilities. Besides, accounts can be managed from home or using a smartphone through Internet banking. Transactions can be done through mobile banking using the mobile apps of the respective banks. If necessary, money can be withdrawn from the ATM booth using the ATM card. Besides, account opening at agent banking outlets can be done using fingerprints, which is very safe and easy.
The question is, who can open this account?
Underprivileged communities or beneficiaries under the social safety net of the government;
marginal or landless farmers, small traders, and low-income professionals affected by any calamity (natural and man-made) (e.g., river erosion, inundation, cyclone, flood, drought, monsoon, fire, earthquake, building collapse, epidemic like COVID-19, etc.); and low-income communities living in Char and Haor areas;
Para/Mahalla/Village based Small/Ultra Small Entrepreneurs and Professionals (e.g., tanner, goldsmith, barber, blacksmith, potter, fisherman, hawker/hawker, rickshaw puller/van driver, electrical/electronic equipment repairer, electrician, carpenter, mason, painter, griller, plumber, pickle/pie maker, small weaver, vet, etc.);
Very poor or poor engaged in income-generating activities (eg: grocery and delicatessen vendors, mobile clothing vendors, Flexi load service providers/ mobile financial services agents, information service providers/ internet service providers, floating food vendors, tea and beverage vendors, book/ Newspaper/Magazine Vendors, Thongs/ Wrap Makers, Flower/ Fruit/ Vegetable Sellers, Duck/ Chicken/ Pigeon/ Quail Breeders Micro Entrepreneurs, Cattle Breeders of Cows/Goats/Sheep etc., Shrimp/ Fish/ Crab/ Crawfish Farmers, Producers of any Organic Fertilizers including Earthworm Fertilizers, Vegetable Farmers, Workers engaged in nursery/ plantation activities, Persons involved in needlework, block-batik, small/ cottage industries, handicrafts, confectionery and other food preparation and any other potentially innovative activities and AVDP members trained in conducting various income generating activities) individual or group of individuals;
People with special needs and micro or micro women entrepreneurs.
Why should marginal people open this account? What kind of banking services will be available by opening this type of account? Tk.10/- The bank account opened for Tk.10/- in a savings bank account. All types of general banking services can be availed of through this account.
Deposits and withdrawals;
acceptance of remittances;
remitting or paying dues to another customer's bank;
withdrawal and payment of loan amount;
paying utility bills;
receipt of allowance money or a child's scholarship or stipend, etc.
In addition, under the financial inclusion program for Tk.10/50/100 marginal or landless farmers, low-income professionals, school banking account holders, and small businessmen can avail the loan which is structured refinancing schemes followed by the Bangladesh Bank circulars GBCSRD Circular No. 01/2014 dated May 14, 2014, GBCSRD Circular Letter No. 03/2014 dated December 22, 2014, GBCSRD Circular Letter No. 03/2015 dated March 31, 2015, FID Circular Letter No. 01/2016 dated January 20, 2016, FID Circular Letter No. 04/2016 dated October 3, 2016. And under FID Circular Letter No. 01/2017, dated February 28, 2017, FID Circular Letter No. 01/2022, dated March 27, 2022.
Where or which bank can open and manage this kind of account? This type of bank account can be opened at Bangladesh Bank authorized any branch, sub-branch, agent outlet, or any other access point designated by the bank for Tk 10/-.
Finally, my bank account is a no-operating charges bank account. Let's move forward to get the full taste of Smart Bangladesh with the banking sector as a whole with no operational cost bank accounts for backward communities.